National Coatings was incorporated in 1980 with a management and technical staff possessing over 70 years of combined experience and expertise in the Industrial , Packaging , and Metal Decorating Industry. In the mid 80's, Federal and State regulations mandated a change to alternative technology for cleaner air , lower industrial emissions, and eliminating the use of hazardous air pollutants (HAPS). National became a leader in developing and providing High Quality" Environmentally Friendly" coating options to meet these challenges. As the evolution of compliant coatings technology continues, National Coatings has proven to be:
"A Leading Supplier of Tomorrows Coating Technology Today"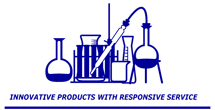 BUSINESS PHILOSOPHY:
National Coatings, Inc. enjoys a strong reputation for providing the ultimate in Quality and Customer Service.
Our greatest asset is our team of highly trained and motivated personnel. Their expertise and experience in product development, manufacturing and technical support is second to none in the industry. This commitment is the foundation of our company.
FACILITIES/CUSTOMER SUPPORT:
National Coatings has technical & manufacturing facilities in Galesburg, Illinois that produce a wide selection of Conventional, High Solids, Waterborne, Powder and UV Systems for use on metal, plastic, tubular, wood and paper surfaces. In addition, National maintains distribution & Customer Support locations in Memphis, TN. Nashville TN. and Phoenix, AZ. providing products & services throughout the United States, Canada, Mexico and to foreign markets.